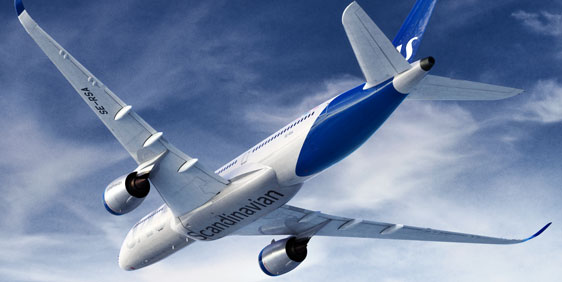 Aircraft on order
SAS modernizes and upgrades the aircraft fleet in order to invest in the future and improve the environmental performance. In 2018, SAS decided to order an additional 50 Airbus A320neo aircraft with deliveries until 2025. This order means SAS for the first time will have a single-type fleet, that consists of the market's most efficient short- and medium-haul aircraft in terms of cost and environment.
SAS is modernizing its short and long-haul fleet with new aircraft, taking deliveries of new Airbus A320neo, Airbus A350 and Airbus A321LR.
Short-haul
SAS is investing in new Airbus A320neo and plan by 2025 to have 80 aircraft in service. All of the aircraft will be equipped with SAS's high-speed Wifi and have SAS's appreciated new cabin interiors.
Long-haul
SAS took delivery of the first A350-900 in November 2019, and has contract with Airbus to reach a total of 8 A350-900. Moreover, SAS has an order for 3 new Airbus A321LR. The first aircraft is delivered and expected to start operating summer 2021. The two additional A321LR are planned to arrive during 2021.