Airport staff
It is hard to imagine a workplace more constantly active than an airport. Open around the clock, it is filled with passengers traveling to all corners of the world. The airport staff is there to help our travelers on their journey. At the Airport we have roles working on the "Landside" that means that the work is mainly before the scurity check. Roles on the "Airside" is located after the security check insite the Airport.
Get a glimpse into the world of SAS' landside operations
Before your bag is loaded on board an aircraft it goes through sorting, which ensures that every bag follows you to your destination. Our team at Oslo Airport shows you what happens behind the scenes, from when you deliver your bag until it is loaded onto the aircraft.
Every year, our dedicated baggage team handles hundreds of thousands pieces of baggage. Get a glimpse into their work and your bag's trip from the check-in counter to the cargo hold onboard.
One of the final steps before take-off is called Push Back. Why, you may ask? Because the aircraft is literally pushed back from the gate, by our teams in the Push Back trucks. Watch the video to get a glimpse into their everyday work.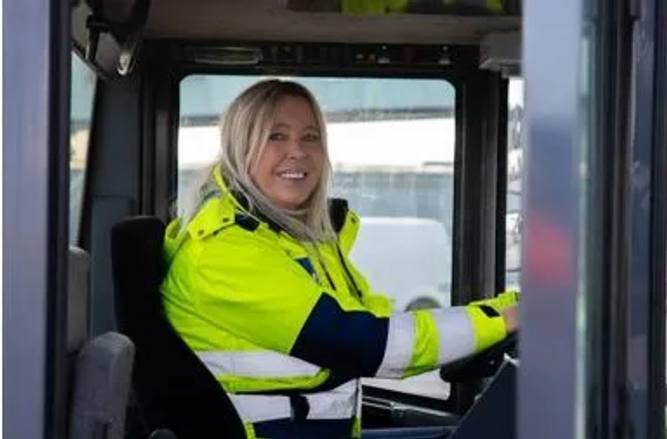 Ulla Laebel - Tractor Driver
"I am very proud to work for an employer as SAS. They always put safety as the number one priority, which I am personally very thankful for. I feel completely safe when sending my family on a flight with SAS."
Position: Tractor driver in SAS Ground Operation in Copenhagen.
Lives in: Copenhagen
Favorite destination: During my time at SAS, I have been traveling a lot and seen many different countries, cities and cultures. But my favorite destination is, and always will be, New York.
Lise Langkilde - Passenger Service Coordinator
35 years at SAS 
"Working at SAS makes me extra proud because I am surrounded by top professional and empathetic colleagues all of whom contribute to making a difference for our customers."
When you have been at a company for many years, there are many experiences that have meaning, that you think back on and smile, but also some that will never be forgotten. We all remember Tuesday September 11th 2001 which turned the world upside down and not to mention the air traffic and security at airports around the world. SAS was the first to change their route number for New York from SK911 to SK909. The next few days went by, everyone was working hard to figure out how to handle flights, increased security checks of flights, passengers and their luggage. All employees at the airport worked a lot of over time, everyone wanted to help. It was right at CPH security where they got loads of extra tasks regarding security, they manually examined both the big suitcases and hand luggage. It required many hands and the cooperation between SAS, CPH Airport and the police was completely unique."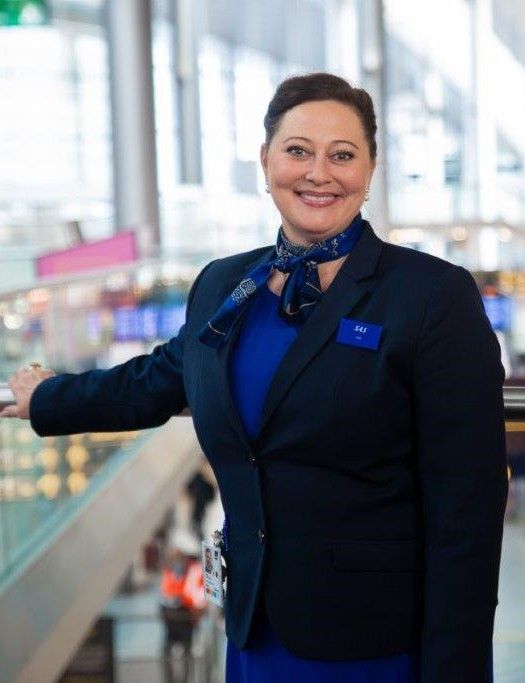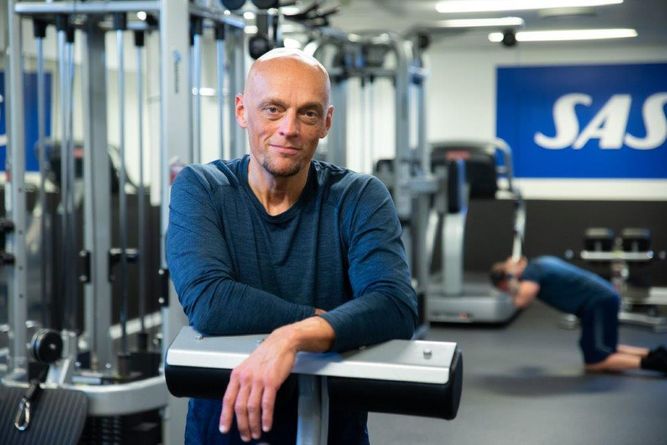 Ivan Als - Masseur and Acupuncturist
Ivan has worked as a porter ,where he was both a driver and loadmaster at the ramp. Now he is working as a masseur and acupuncturist, as well as looking after the gym for ground personell in CPH up to date - everything from cleaning, repairs and purchasing new machines for the members.
"A significant factor for me having worked at SAS / SGH for over 25 years is all my colleagues throughout SAS Group. There are many of them whom have gone on to become good and close friends. What characterizes my colleagues is the extremely good team spirit to get our customers and guests off to the right destination and on time even in, at times, difficult conditions."
Ghita Raahauge - Passenger Service Coordinator
13 years at SAS
"I am very glad to have colleagues at SAS whom I can refer to as my blue family. The way we work and the pressure we sometimes experience in the industry, we lean on each other for better or worse. We have a unique bond. There is a huge diversity in both age and personalities among my colleagues, and this is exactly what makes my SAS family absolutely perfect."
"SAS Group is not just an airline that just stays within its own safe framework, but an airline that takes a stand and helps out around the world, making a difference. Earlier this year, SAS flew more than 20 times to contribute to the evacuation operation in Afghanistan. That makes me very proud."