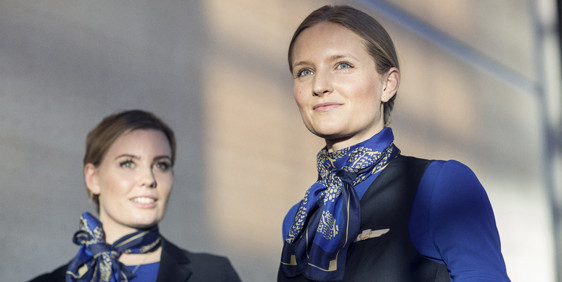 SAS Community Support
SAS is a fundamental part of Scandinavian society and infrastructure and we are proud to keep the region connected. We connect smaller regional airports with larger hubs. We maintain the highest frequency of departures to and from Scandinavia and, as a part of Star Alliance we fly our customers to more than 1300 destinations worldwide.
SAS was founded back in 1946, by the three governments of Norway, Sweden and Denmark together with the industrial family Wallenberg.
Each single country in Scandinavia was too small ensure good connectivity. With collaboration and joined forces the nations built one entity, SAS, that could ensure that we would have access to the world and that companies could have their headquarters in Scandinavia.
Aviation plays a vital part of Scandinavian infrastructure, connecting businesses and people in a time efficient way. It creates value and facilitate the success of Scandinavian companies in a region highly dependent on global trade.
"To move from the old to the new is the only tradition worth keeping", said by Marcus Wallenberg, one of the founders of SAS in 1946.
Our ambition is to promote maximum societal benefit through our products and services while minimizing the climate and environmental impact. We strive to consider the sustainability aspects in everything we do at SAS.
During SAS' long history we have been an innovator in the industry. In the 1950's SAS was the first airline to cross the North Pole with a commercial flight. Since then, we've played an important role in forming alliances across the globe, giving more people more reliable connections to more destinations throughout the world. Not to mention establishing the perks of punctuality as a measure of reliability and customer satisfaction for the entire industry.
SAS creates 20,000 jobs in Scandinavia, including 10,000 full-time employees (FTE), jobs at subcontractors with catering, technical maintenance, fuel handling as well as jobs within tourism and the hospitality industry.*

the corona outbreak
At a time when SAS flight operations basically are at a standstill, we try to find other ways to contribute to society. Even though most of our aircraft can't do their job, our people still can. As an example, cabin crew from SAS in Sweden are being educated by Sophiahemmet to help in the strained healthcare sector. SAS's cabin crew is a professional group that is used to meeting challenging and unexpected situations in a calm and methodical way, with a high sense of service and always with safety as the highest priority.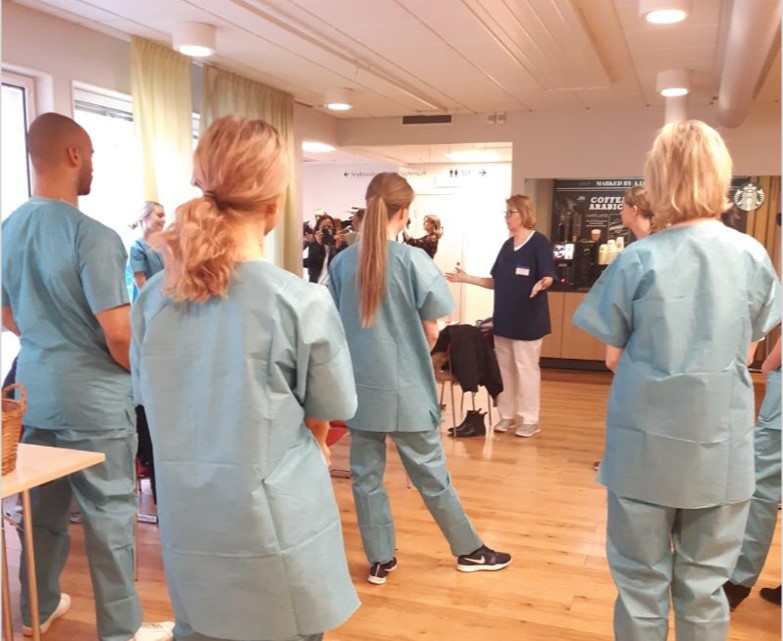 In Norway SAS is collaborating with the recruitment company ISCO Group to allow temporary laid-off SAS crew to work in the healthcare sector during the corona crisis. This cooperation is part of a larger initiative, "Utstrakte hender", to make it easier for employees to contribute to society, and temporarily work where they are needed the most right now. Read more (in Norwegian)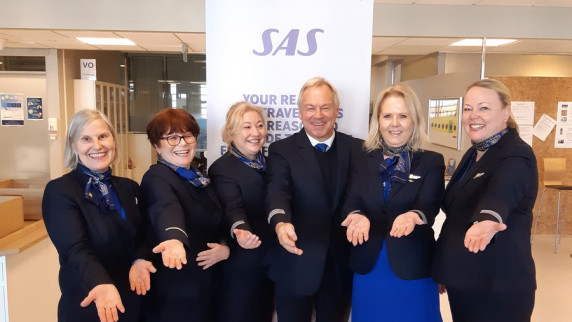 In Denmark we have a collaboration with the local health authorities, where some of our qualified and service minded staff are temporarily employed to help testing citizens for Covid-19 as a part of the new testing strategy in Denmark.
Another example where SAS employees support society. Together with the International English School, SAS employees, among others, have been trained to voluntarily work as substitute teachers in elementary schools where there is a need.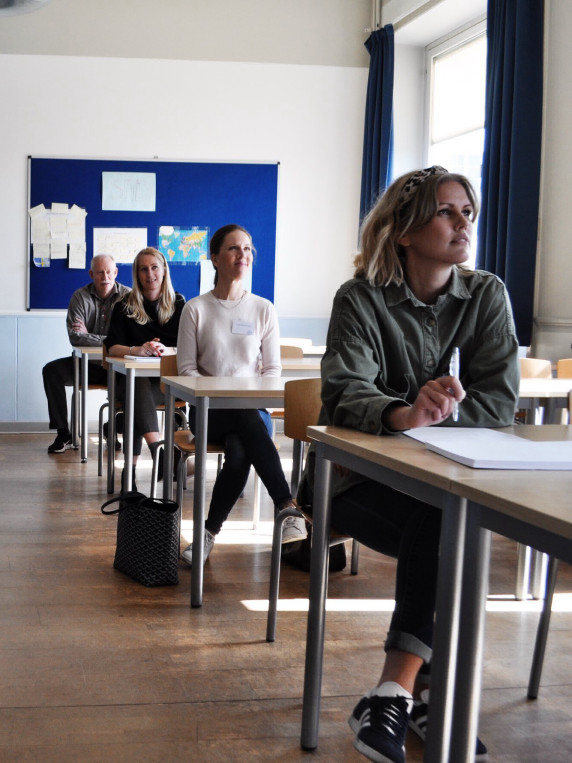 SAS is maintaining some flights that are critical to society, as certain domestic flights and flights between the three Scandinavian capitals. This is done in dialogue with the authorities in Denmark, Norway and Sweden.
SAS has also agreed with authorities in the Scandinavian countries, to bring home citizens that have been stranded at different destinations abroad.
Together with the Danish Ministry of Foreign Affairs, SAS have flown about 290 Scandinavian travelers, whom have been stranded in Peru, back home to Scandinavia. We have worked hard to secure all the necessary rights and permits for this flight, that with a distance of about 11 000 km, was the longest in SAS' history.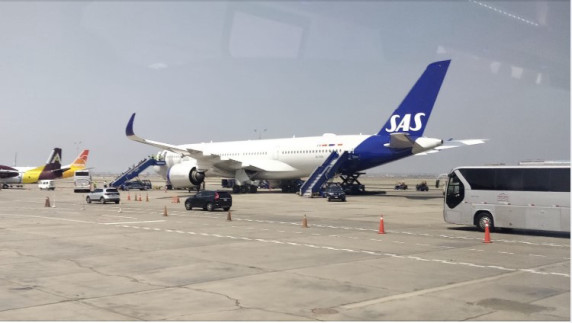 (Photo: Ruben Campana Hoe Christensen)
Together with the Swedish Ministry for Foreign Affairs, another flight has been sent to Lima, to return to Stockholm with around 210 travelers on board. The distance for this flight is even longer, approximately 12 000 km, which makes it a new record and the longest non-stop flight in SAS' 73-year history.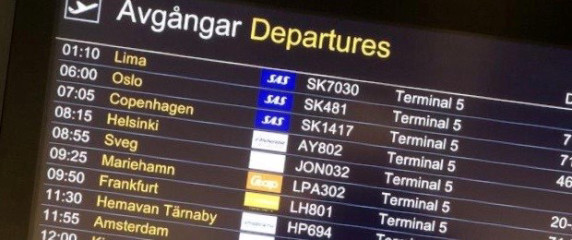 Additionally, there is a possibility to, with short notice, change the interior in one aircraft to be able to do medical evacuation, with advanced onboard medical equipment and a crew that are trained to handle such a situation.
When SAS is bringing air freight, we can contribute with fast transport to bring important medicines and medical equipment to Scandinavia.
On 1 April, one of our aircraft, manned by seven SAS pilots, landed at Arlanda after completing an important mission – to deliver a massive order of COVID-19 test equipment to Stockholm from Hong Kong, China. This was possible thanks to a large donation from the Knut and Alice Wallenberg Foundation.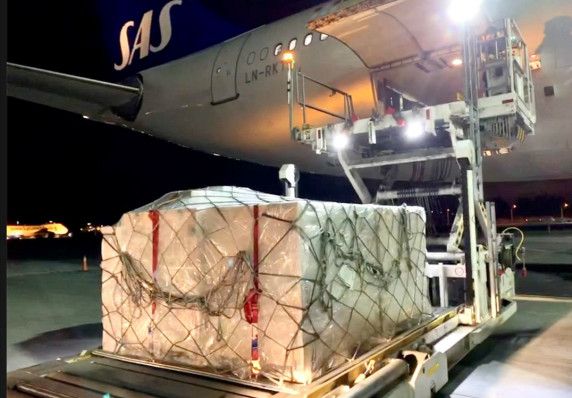 On 8 April, Norway sent an Emergency Medical Team (EMT) to help local health care in northern Italy, one of the areas hardest hit by the corona crises. The team consists of 19 doctors, nurses and supporting personnel. Onboard we also carried medical supplies.
EMT is led by Norwegian Directorate for Civil Protection (DSB) and can be activated to support countries all over the world.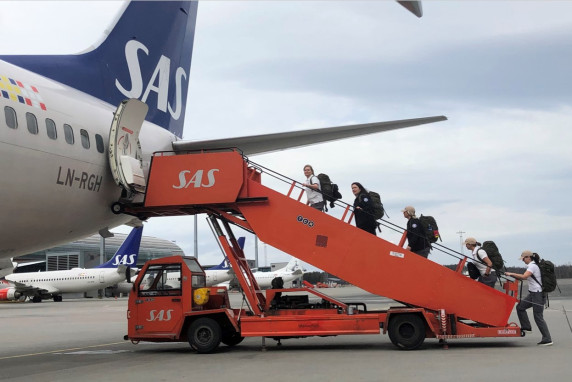 Scandinavia's leading airline
We are travelers – At SAS we believe that going places takes us places. Great ideas that lead to change come from those who travel and experience the world. We make this possible by providing smooth access to the world. With our determined work toward more sustainable air travel, we also want to give future generations the opportunity to continue to experience the personal growth that traveling brings. We are travelers. For the future.
In 2019, a total of 30 million travelers flew with SAS.
SAS facts
(from SAS Annual & Sustainability report FY2019)
30 MILLION PASSENGERS
111 MILLION KG OF FREIGHT
298 THOUSAND DEPARTURES HANDLED
158 AIRCRAFT IN SERVICE
6.1 MILLION EUROBONUS MEMBERS
SAS contributes greatly to the Scandinavian economies:
| | Denmark | Norway | Sweden |
| --- | --- | --- | --- |
| GDP (direct)* | 3.0 BDKK | 3.9 BNOK | 5.9 BSEK |
| GDP (direct, indirect and induced)* | 6.1 BDKK | 8.7 BNOK | 16.6 BSEK |
Denmark
Norway
Sweden
Total (incl International)
Employees at SAS
(head count incl temporary labor)
4 200
3 900
4 500
13 000
2030 SUSTAINABILITY GOALS
25% lower CO2 emissions compared with 2005 (absolute emissions)
17% biofuel used - equivalent to the SAS domestic production
50% noise reduction compared with 2010
100% sustainable materials in the SAS customer offering
100% recycling where possible
*From a study from 2018 by Copenhagen Economics, on behalf of SAS, where they have analyzed SAS's contribution to the economy in Scandinavia.