Engineering & Maintenance
SAS Technical Operations is part of SAS Operations and Services and holder of European, American and other countries Civil Aviation Authorities approvals. The team provide airworthy, reliable and attractive aircrafts in accordance with SAS's priorities: Safety, Punctuality and Care.​​
Watch the video from SAS aircraft maintenance
What we do
Technical operations
SAS Technical Operations is composed of CAMO accountable for the continuing airworthiness of the SAS fleet including the departments Aircraft Transfer, Contracts, Engineering and Maintenance Planning & Control. It also includes Maintenance Production, providing line maintenance services in Scandinavia to SAS and other airlines.
Student and trainee programs
Become a part of the most international environment in Denmark.
Currently SAS offers an aircraft mechanic trainee program.
Flymeknikerlærling (in Danish)
Sören Rasmussen
What is it like to work for SAS? For me it has been and STILL is, a great privilege to be a part of the SAS family. I look forward to the future challenges and not afraid to say – I would do it all again.
What would you say is the best with your job? The great people I work with and meet, which gives me energy, the international atmosphere and the fact, that if you want, you can make a difference.
What are the challenges? What 38 years have thought me, is that we will always have new challenges in our business and that if we stay focused and creative, trust in our capabilities as a Scandinavian brand we will find a way – challenges are there to make us better and drive us.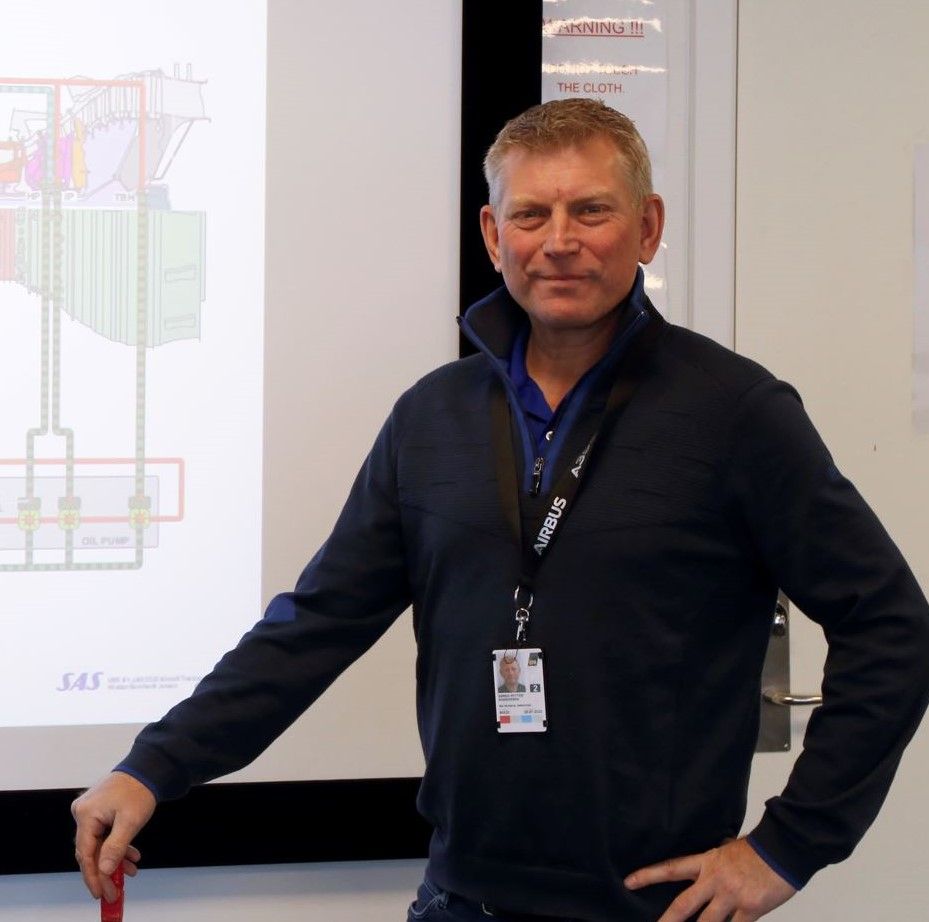 Career: Site and sales Manager, Training Manager for CPH and Sales Manager for all of SAS Technical Training.
Lives: Copenhagen
Years at SAS: 38
Favorite destination: Can I pick all of them?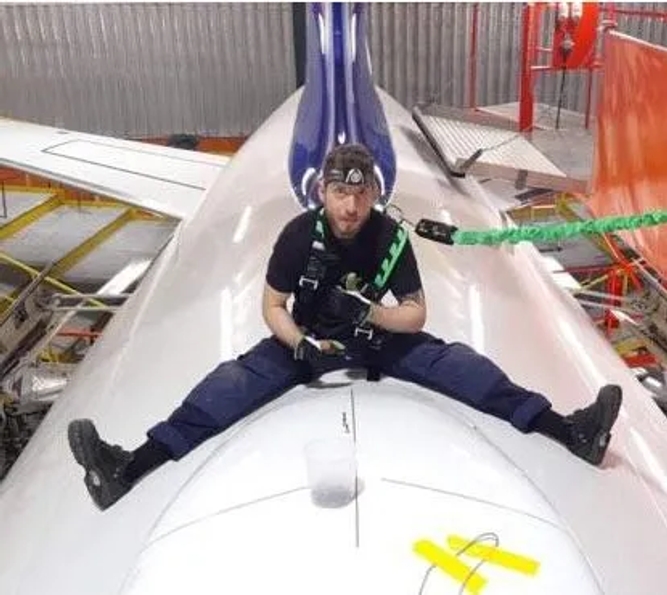 Mohammed Kwifati
"I always have my bag packed with passport and visa, ready for takeoff"
Mohammed is part of a team where they need to be ready for helping out at the SAS destinations if something happens with the aircrafts.
What is it like to work for SAS? SAS is not just a workplace to me, it is my family! I meet my colleagues more than my family, and I love the challenges and the excitement with not knowing what the day will look like.
What would you say is the best with your job? No day is like the other, there are always different tasks to do and new things to learn. It could be an engine change, damage to the body, control check, ramp check, etc.
Best feeling – It is when we have had a big 'aircraft-check', and we are rolling out the aircraft to the gate, right on time! It's also nice to get all the grateful thanks from the pilot, cabin crew and passengers when they have called on us for help. We have fixed the issues and the flight can takeoff on time.
Career: Studied in Royal Jordainian Air Academy in Jordan. Flight technician for Air Arabian Airlines in Emirates as a licenced Aircraft Engineer and now for SAS Group. Mohammed holds certificates in Airbus 330, 320 Boeing 737 and soon in Airbus 350, which are aircraft types he is allowed to work with.
Years at SAS: 6 Years
Favorite destinations: New York & Zurich
Henrik Jilltoft
What is it like to work for SAS? Working in a competitive market with major focus on regularity and punctuality makes every department highly dependable on collaboration and effective cross functioning processes. I believe that this is something that really strengthens our teamwork and will continue to be a signature trademark of SAS.
SAS depends on- and cherish talented individuals and groups that work together for the same goal. This operational and customer focused mindset is something you see throughout the company.
What would you say is the best with your job? It is the complexity and variation that the job provides. You never know what the next day is going to bring in terms of operational challenges. Imagine this, you are attending a strategic meeting to review the coming quarters productions levels in term of maintenance demand in Norway. Just a couple minutes later you are attending an ad-hoc collaboration call to support with maintenance staff for a humanitarian flight to somewhere on the globe. That is what keeps the job interesting every day and something of the most rewarding challenges to solve.
What gives you energy? My team and my coworkers. Both to see how they together resolve all challenges throwed at them, see how they develop and grow as a team over time. In SAS there is so many individuals that are truly passionate about what they do, they go the extra mile to ensure the best possible outcome, even in not ideal scenarios. That is something that I find impressive and truly motivating.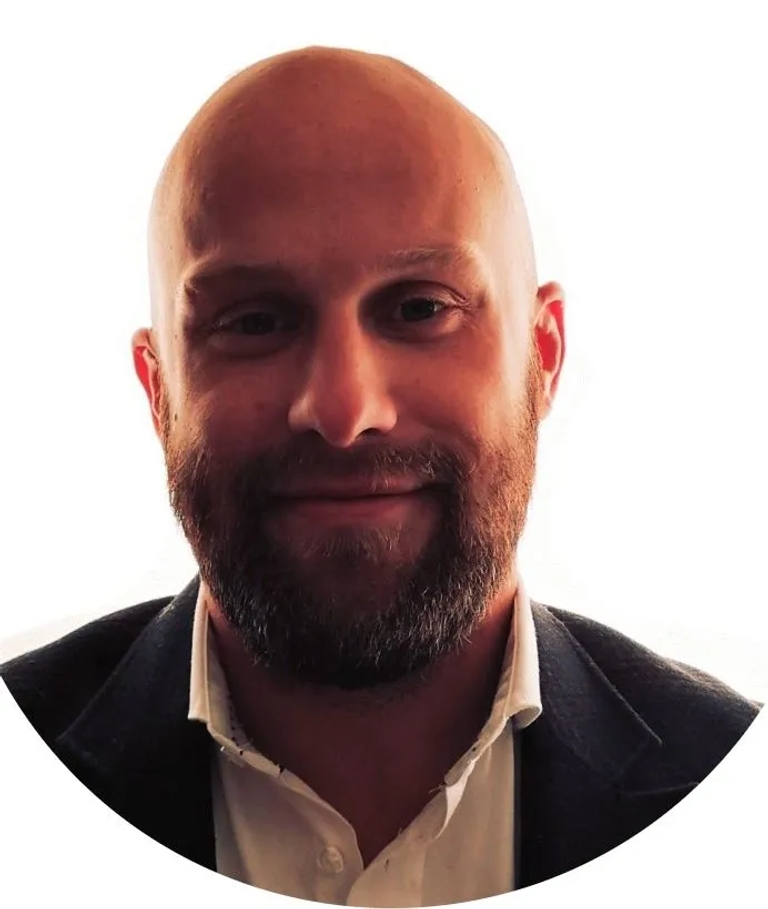 Career: Initial position at SAS was as Duty Production Manager. Currently working as Planning Manager at SAS Maintenance Production
Years at SAS: 3
Favorite destination: There is so many gems to choose across the globe, but the west coast of the United States is high on the list.
Best weekend getaway: Budapest, Hungary is somewhere I really can recommend, summer or winter.
Random fun fact: Hummingbirds can fly backwards.