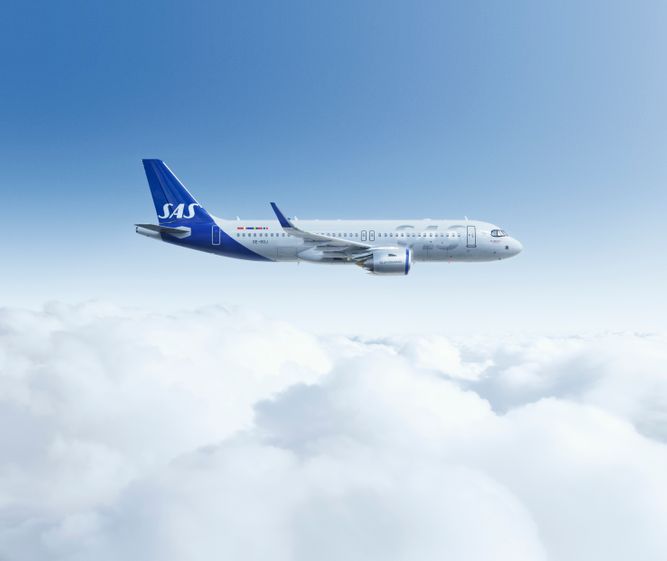 NEWER AIRCRAFT OF THE RIGHT SIZE CREATES LESS EMISSION
SAS' strategy is to replace older aircraft with newest generation. During 2022 SAS will complete the replacement of the 737NG family with A320neo, reaching 80% newest generation in the shorthaul jet fleet. The last 20% comprised of A320ceo family aircraft is planned to be replaced by remaining A320neos on order by 2025.
SAS aims to use the right size of aircraft on every possible occasion. Flying aircraft that are too big generates unnecessary emissions even if it generates a better theoretical result per available seat kilometer.That is why SAS uses aircrafts of different sizes.
Current Airbus fleet have 150, 168, 180 and 200 seats and Boeing 141 and 183 seats. This entails great flexibility according to demand, which guarantees the lowest possible total emissions at any given time. SAS new Airbus A320NEO reduces around 18% of the CO2 emissions compared to the Boeing 737-800 it replaces.