Benefits, compensations and offers
Working for SAS, you have a variety of benefits such as great offers on flight tickets with the possibility to travel around the world with SAS and Star Alliance. We also offer a variety of different health and wellness benefits, discounts on electronics and other products, as well as discount on the transportations to and from airports, airport shops, hotels and car-rental.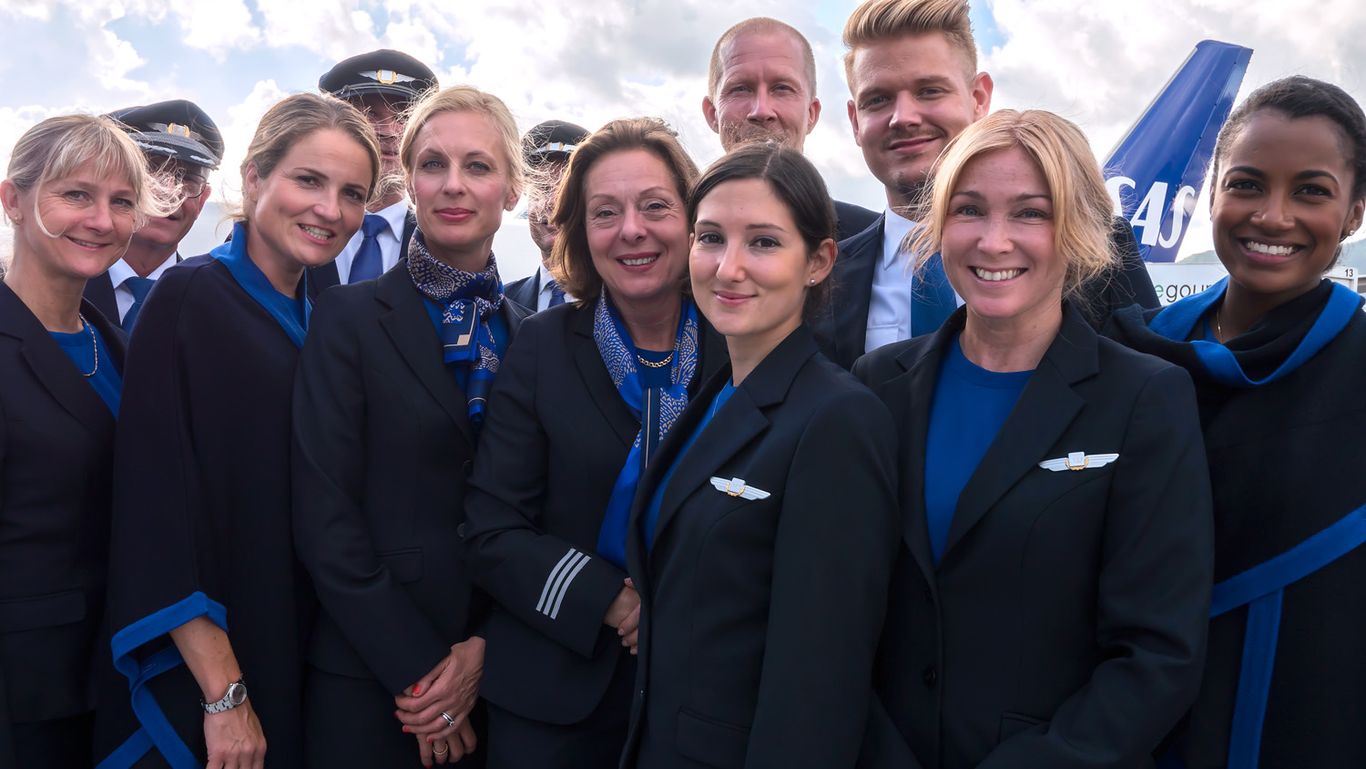 Discounted flight tickets
SAS offers industry discounted (ID) tickets for recreation and the ability to discover the world.
SAS is a partner of the industry discount community. That means employees can fly on standby tickets all over the world with different airlines.
If you prefer to have a booked flight we also offer SAS staff discount tickets with up to 25% discount.
Health and wellness
At SAS we enjoy to move in many ways!
'Health inspirers' is a group that initiates challenges, events and competitions.
"SAS Group Club" is a possibility to get to know your colleagues. The club arrange different events such as hiking trips, cross country skiing, wine tasting etc.
Collective agreements
"A matter of course for SAS"
Depending on the job position at SAS, there are different collective agreements and therefore different set ups. You can always trust that there is an agreement adapted to the job role, department and country that you are employed in. We collaborate with the unions in all negotiations and agreements.
SAS additional Insurances
As an employee at SAS you are covered by Duty Travel insurance during duty trips and flight services and other complimentary insurances according to SAS policy and agreements. For many employees we also offer different group insurances of own choice and cost to protect you and your family.
SAS Pension
At SAS we offer occupational pension via collective agreements, and depending on local law and legislations the benefits can vary. For Scandinavian employees it includes retirement pension, and industrial injury insurance as well as disability coverage and group life insurance.
Great deals
SAS Employee Portal via Benify is filled with great deals of sustainable services and activities that keep your work-life in balance, as well as discounts in various shops.
Discounts at Scandinavian airports of 10% at the tax free shops at your local airport. Some discounts are also applicable to some of the airport shops.