DIGITAL & IT
We are now making the largest move within Digital & IT in the history of SAS. Our ambition is to lead the way for the industry into the future and create a seamless travel experience for our customers. We will become the airline with absolute integration between business, people, and technology.
To do this, we need you who is ready to go head-to-head with the challenges and opportunities the industry faces, and we believe that this might be you.
Welcome on board and join our journey.
Digital transformation
The world of data, creativity and the future of SAS!
Enhance customer experience by adopting new technology and business models.
Stimulate tech innovation and usage of new technology.
Incubate new tech and product ideas.
Co-innovate with partners, suppliers, and others to stimulate innovation and usage of new tech.
Yating Le
"There's a strong sense of belonging. Colleagues are very friendly and always ready to help. I appreciate the environment for English speaking and that the culture here builds on trusting each other."
What is it like to work for SAS? I feel belonging, and have super helpful colleagues. The environment for English speaking and that the culture here builds on trusting each other.
What would you say is the best with your job? It is fascinating to learn about the different parts that make up the airline business, from commerce to operation. While investigating these different parts, I get the opportunity to work on diverse projects and benefit from new learning opportunities. The work never gets boring as a result! The fact that the insights I produce can have a real tangible impact is also a huge plus. For example, through the data-driven insights, we can not only help to improve the customer service quality, but also contribute to new practices that reduce fuel consumption and SAS' environmental footprint.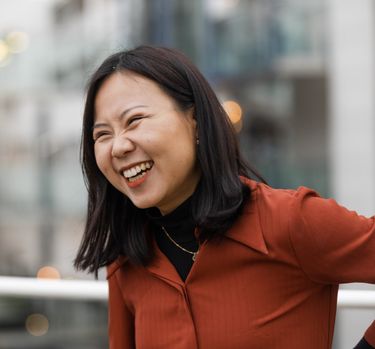 Position: Senior data scientist
Career: Started in SAS in August 2021
Lives in: Stockholm, originally from China
Favorite destination: New York, but I also enjoy the Swedish mountains and the village Åre (Östersund Airport).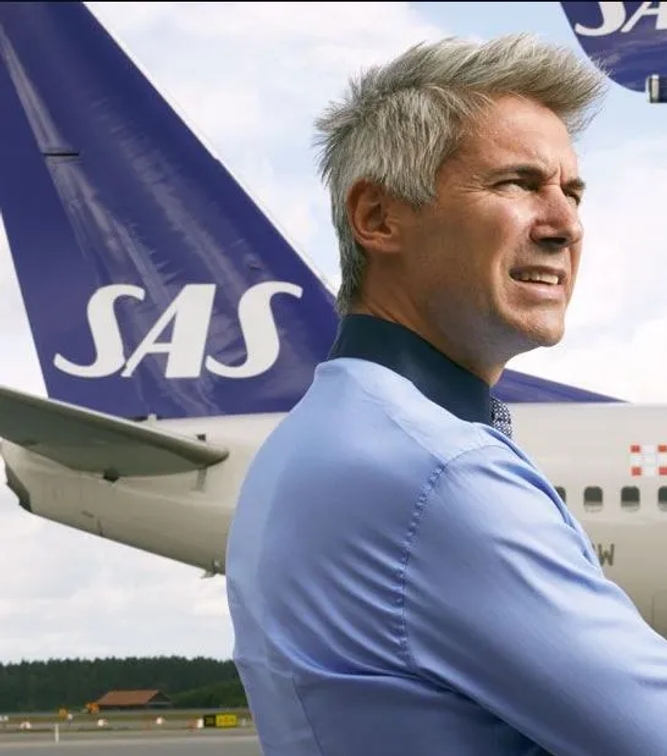 Massimo Pascotto
"I think I have the best job at SAS, at least when it comes to technology! I get bored easily, innovation is about change and speed so that's great for me"
What is it like to work in your departure? If we get an idea on a Monday morning we start work prototyping it immediately," he says. "We need to dare to fail and make mistakes. Thanks to digitalization, it's easy for us to build things quickly, try them out and change them, or even abandon them if they don't work. For me, if we don't have failures in our projects we aren't innovating enough."
Why SAS? People often ask me why I stay so long in one company? I have done so many things at SAS, with different people and in different roles, that I am always growing. You can change your job, where you live or the people you have around you. Or you can change yourself and start seeing things from a different prospective. This is what SAS has done in the last years, looking at the same thing but from a different perspective. And so have I. Innovation is about changing perception. And I never get bored here."
Position: Head of Technology Innovation and Labs at SAS
Nationality: Italian.
Years at SAS: Joined as an Account Manager in Milan in 2000. Moved to SAS' head office in Stockholm in 2005.
Favorite destination: It's hard to beat New York. It's one of the few cities that I just can't explain what it is I like about it. It's magical. I've run the marathon a couple of times and will do so again in November.
Best weekend getaway: Fly to Venice, grab a car or a bus to Cortina, hike (or run) in the Dolomites, and sit high up on a rock and contemplate the world from above.
Random fun fact: My favorite quotation is "Fears kill more dreams than failure ever will."
Magdalene Mburu
"Technology has made things much easier, but that's because SAS dares to try things out. We are curious. We want to be at the forefront of technology at all times."
Magdalene is a crucial part of the SAS operation both locally, in terms of making sure people and planes arrive and depart as they should at Oslo, as well as throughout the SAS network.
"We have responsibilities that go well beyond Scandinavian borders," Magdalene says. "Before the pandemic, I could be working on opening a new destination like Haneda in Japan. Or, like now, on the relocation of the station office in Beijing and the coordination of the network infrastructure or speaking with Chicago about biometrics. When developing solutions we never just think of Oslo, we think 'how could this help all the other hubs and stations?' We want everyone to share in the success."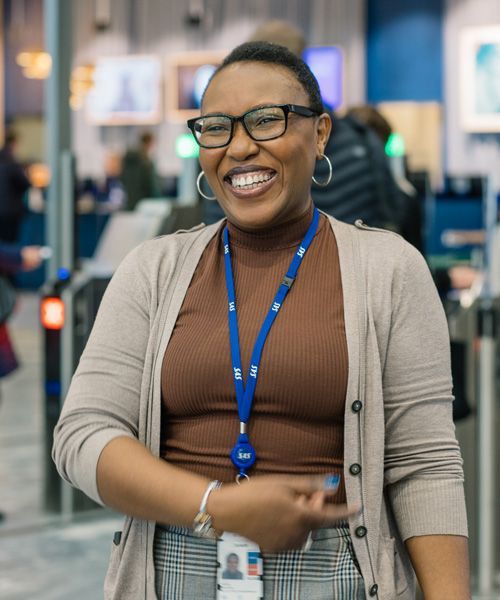 Title: Digital Service Owner Airport, all SAS destination airports
Hometown: Originally from Kenya. Now Rasta, Norway.
Years at SAS: 24
Department: Part of Airport Operations, based in Oslo.
​​​​​​​Favorite destination and why: Kenya, because apart from being her country of birth, it has such a wide variety of unique experiences just waiting to be had. Everything from wildlife and safaris to white sandy beaches, even innovation, technology. And it's a melting pot with so many different ethnic groups and 47+ languages.
Most fun thing about the job: Every single day is different. Some days can be quiet, but it's always exciting. Contributing by assisting our colleagues in getting a better workday through development and implementation of mobile solutions that help simplify and improve my colleagues' workday.
Fun fact about Magdalene: Magdalene has wanted to work with IT since she was a child, after watching Star Trek and Star Wars.