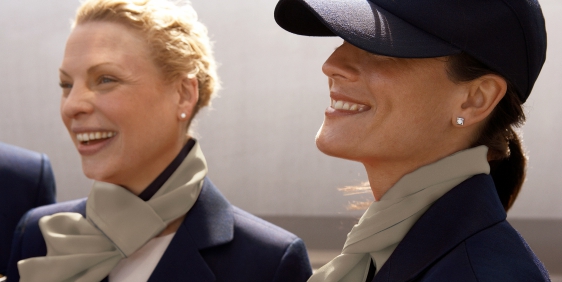 Cabin Crew in SAS
Throughout the flight, you will serve the passengers on board.
Your primary role as Cabin Crew at SAS is to ensure our passengers' safety and that the customer's experience with their SAS flight is pleasant, easy and efficient. We would like the customer to choose SAS again.
Before departure, it is part of the Cabin Crew's job to ensure that security equipment in the aircraft cabin is in order and in their respective compartments. Furthermore, you will demonstrate the correct use of the emergency equipment – providing that it has not already been shown on film, on board before takeoff.
You will greet our passengers and provide service throughout the flight by for example; serving food and beverages or selling our products. In addition, you will be expected to answer potential questions from passengers, and take care of problems that may arise during the flight, for example; if a passenger were to feel uncomfortable inflight. It is your job to create a pleasant atmosphere and to solve any challenges that may arise in a calm and professional manner.