NEMMERE AT VÆLGE BIOBRÆNDSTOF MED SAS
April 3, 2023 08:00
Den 3. april lancerer SAS to billettyper, som inkluderer biobrændstof. Billetterne bliver tilgængelige på alle SAS' indenrigsruter, samt skandinaviske og europæiske ruter.   
SAS har en målsætning om at anvende fossilfrit flybrændstof i en mængde svarende til forbruget på alle vores indenrigsflyvninger, senest i 2030. Det er en rejse, som vi tager sammen med vores passagerer, ved nu at gøre det endnu nemmere for de rejsende at bidrage til at nå målet om mere bæredygtige flyrejser. Nu lancerer vi nemlig to billettyper, som begge inkluderer den maksimalt tilladte mængde biobrændstof.
Rejsende, som køber Go Smart- eller Plus Pro-billetter, vil kunne købe disse billetter inklusive cirka 50 %* biobrændstof, for at sænke CO₂-udledningerne fra deres SAS-flyvninger.
"Vores rejse mod en mere bæredygtig luftfart fortsætter, og ved at øge anvendelsen af biobrændstof baner vi vej til flyvninger uden udledninger. Vi ved, at det er vigtigt for vores kunder - både fritids- og forretningsrejsende - at tage aktivt del i denne indsats, og SAS Bio imødekommer denne efterspørgsel", siger Ann-Sofie Hörlin, Head of Sustainability hos SAS.
* Fakta om SAS' Bio:
Go Smart Bio og Plus Pro Bio inkluderer udgifterne for cirka 50 % biobrændstof, som beregnes på en gennemsnitsflyvning, svarende til cirka 60 minutter på svenske eller norske indenrigsflyvninger, 60 minutter inden for Skandinavien, 35 minutter på danske indenrigsflyvninger eller 1,5 time på europæiske flyvninger.
Den mængde biobrændstof, som købes, anvendes til at erstatte den tilsvarende mængde fossilt brændstof i SAS' drift.
SAS garanterer, at købet af biobrændstof finder sted inden for 12 måneder.
SAS har ingen profit på købet af biobrændstof.
Fakta om biobrændstof:
Biobrændstof er et bæredygtigt flybrændstof (SAF), som under sin livscyklus udleder cirka 80 % mindre klimaskadelig CO₂ end fossile brændstoffer. I øjeblikket skal biobrændstof, ifølge reglerne for kommerciel luftfart, iblandes konventionelt flybrændstof, og biobrændstoffet må maksimalt udgøre 50 % af mængden.
SAS har siden 2019 tilbudt biobrændstof som tilkøb på alle SK-flyvninger.
Images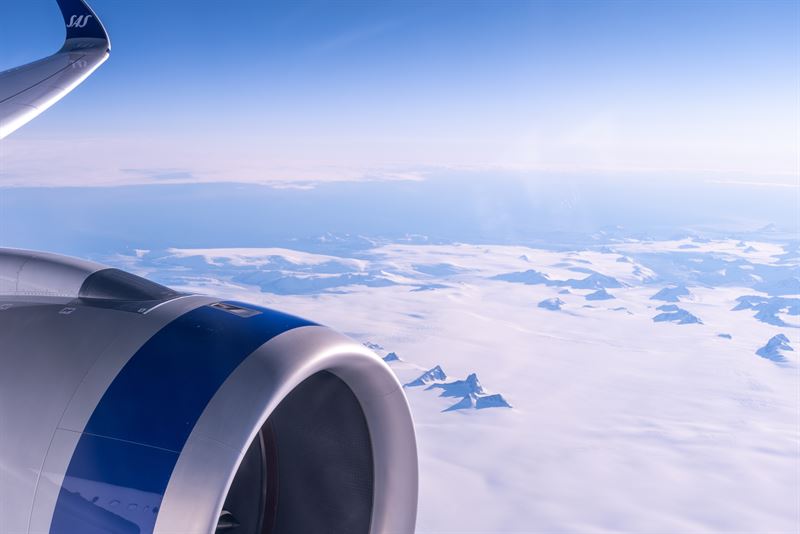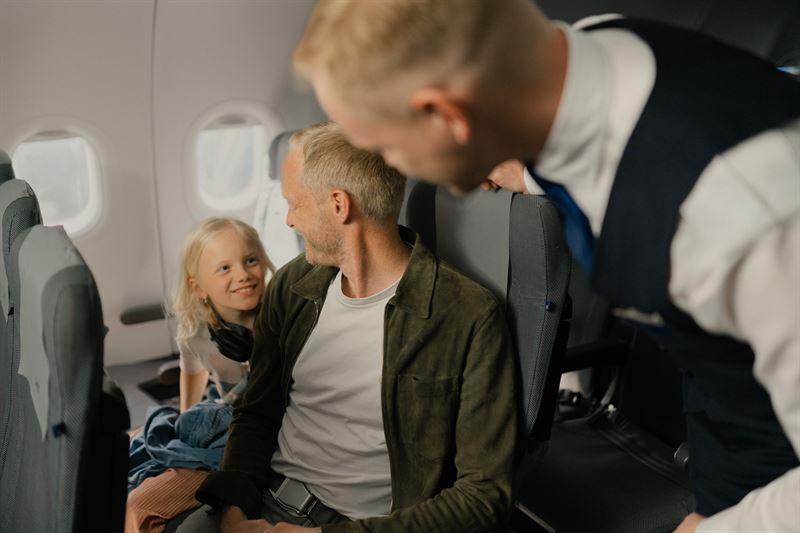 Latest news