SAS GJØR DET ENKLERE Å VELGE BIODRIVSTOFF
April 3, 2023 08:04
Den 3. april lanserer SAS to billettyper som inkluderer biodrivstoff. Disse blir tilgjengelige på alle innenriks SAS-flyvninger, samt flyvninger i Skandinavia og Europa.   
SAS har som mål å bruke fossilfritt flydrivstoff tilsvarende forbruket på alle innenriksflyvningene våre innen 2030. Det er en reise vi tar sammen med passasjerene, ved nå å gjøre det enda enklere for de reisende å bidra til målet om mer bærekraftige flyreiser. Nå lanserer vi nemlig billetter som inkluderer den maksimalt tillatte mengden biodrivstoff.
Reisende som kjøper Go Smart- eller Plus Pro-billetter, vil kunne kjøpe disse billettene med cirka 50 %* biodrivstoff inkludert, for å senke CO₂ -utslippene fra sin SAS-flyvning.
«Vi fortsetter reisen mot en mer bærekraftig luftfart, og ved å øke bruken av biodrivstoff baner vi vei for nullutslippsflyvninger. Vi vet at det er viktig for kundene våre, både fritids- og forretningsreisende, å ta aktivt del i denne innsatsen, og SAS Bio møter denne etterspørselen», sier Ann-Sofie Hörlin, Head of Sustainability på SAS.
*Fakta om SAS Bio-billetter:
Go Smart Bio og Plus Pro Bio inkluderer utgiftene til cirka 50 % biodrivstoff, som beregnes for en gjennomsnittlig reise, tilsvarende cirka 60 minutter på innenriksflyvninger i Sverige eller Norge, 60 minutter innenfor Skandinavia, 35 minutter på innenriksfly i Danmark eller 1 time og 30 minutter på flyvninger i Europa.
Mengden biodrivstoff kjøpt vil bli brukt til å erstatte den tilsvarende mengden fossilt drivstoff i SAS' drift.
SAS garanterer at kjøpet av biodrivstoff vil finne sted innen 12 måneder.
SAS gjør ingen profitt på kjøpet.
Fakta om biodrivstoff
Biodrivstoff er et bærekraftig flydrivstoff (SAF) som slipper ut cirka 80 % mindre klimaskadelig CO₂ sammenlignet med fossilt brensel i løpet av livssyklusen. For øyeblikket må biodrivstoff, i henhold til regelverket for kommersiell luftfart, blandes med vanlig flydrivstoff i et maksforhold på 50 % SAF.
Siden 2019 har SAS tilbudt biodrivstoff som et ekstratilbud på alle SK-flyvninger.
Downloads
Images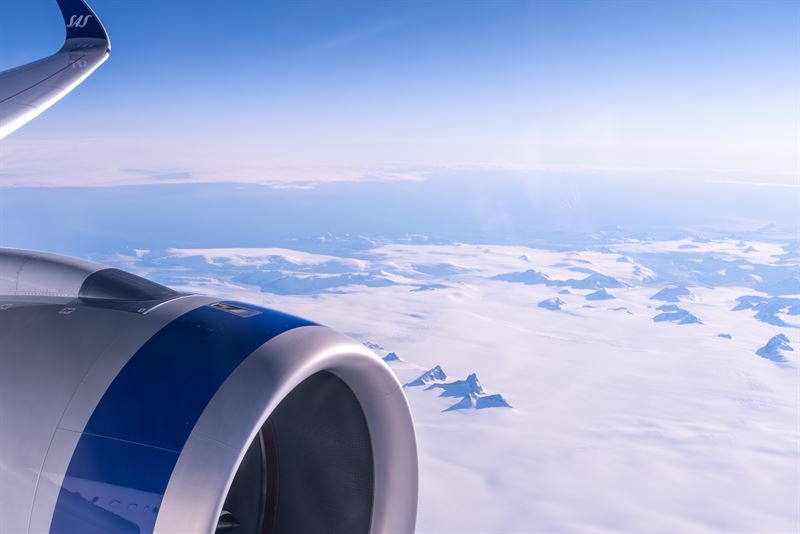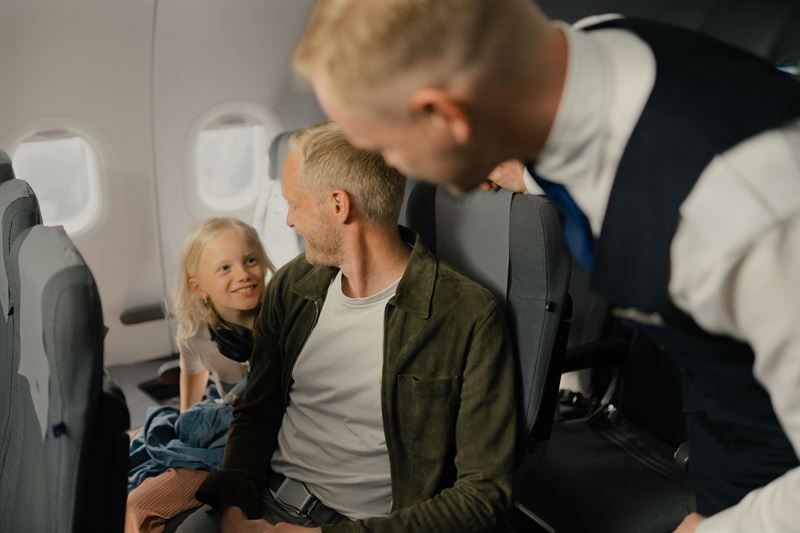 Latest news