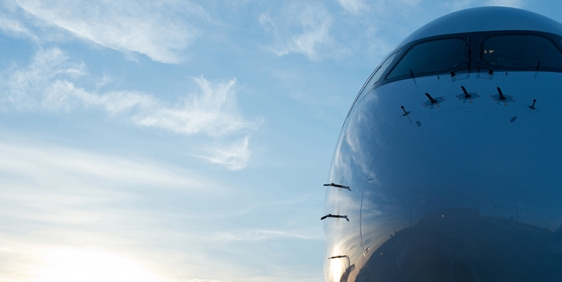 Photo: e'm company / H. Goussé
Alliances and partners – Star Alliance
Star Alliance is the cornerstone of the SAS Group's global partner and network strategy, offering customers and travelers reliable seamless travel products and services world-wide. Scandinavian Airlines is a founding member of Star Alliance.
The Star Alliance network
SAS is one of the founding airlines of Star Alliance, launched in May 1997 as the first truly global airline alliance.
Overall, the Star Alliance network currently offers more than 18,800 daily flights to 1,317 airports in 193 countries. Further connecting flights are offered by Star Alliance Connecting Partner, Juneyao Airlines.
This makes Star Alliance the largest airline alliance in the world. Its acceptance by the market has been recognized by numerous awards, including the Air Transport World Market Leadership Award and Best Airline Alliance by both Business Traveller Magazine and Skytrax.
Convenient and rewarding global travel
Through alignment and coordination of the airline members' route network, high-quality travel services, as well as joint utilization of the Members' airport facilities etc., Star Alliance is offering its customers:
Convenient access to a truly global route network with shorter and easier connections at key hubs
Flexible, seamless and reliable travel experience
Worldwide rewards and recognition of frequent flyer status and related priority services.
SAS EuroBonus members can earn and redeem points on all Star Alliance airlines as well as enjoy the same kind of frequent flyer privileges and benefits when traveling with other Star Alliance airlines as you are entitled to when traveling with SAS.
All while enjoying the unique traditions and cultures of each of the individual member airlines.
Joint venture
On 1 February 2013, a joint venture between SAS and Singapore Airlines on traffic between Scandinavia and Singapore commenced. The joint venture enables the airlines to plan further business opportunities within the partnership, such as the co-ordination of flight schedules and joint sales activities. The partnership has resulted in increased services between Singapore and Scandinavia.
Bilateral partnerships
In addition to both multilateral and bilateral cooperation with its Star Alliance partners, SAS co-operates with a number of selected airlines, serving more regional markets of interest to SAS and its customers.